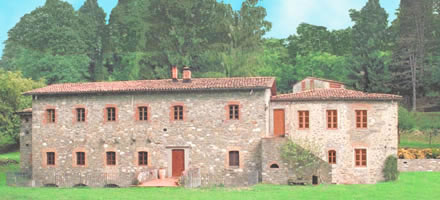 History of the mill

The first historical records of the old Ania water mill date back to 1553 (as confirmed by a date engraved on the wall of the mill). As water mills were of great importance at that time, the possession of the mill was often disputed between the State of Lucca and Granducato di Toscana. In 1684 we even came close to a diplomatic accident as the grand duke of Lucca instructed the ambassador of Lucca Republic not to join him in Florence unless he had previously made up for the damages that the people of Lucca had caused to the Ania stream derivations. At the beginning the mill had only two millstones (one for corn and the other for chestnuts) moved by a big wheel placed on a horizontal axis. When in 1768 the mill was connected to a mule-track also available for the use of both Filecchio plain (belonging to Granducato di Toscana) and Piano di Coreglia (belonging to the Stato di Lucca) two additional millstones were added.
At the end of 1700 the mill was provided with other additional millstones: one for acorns, whose flour was used as animal food, and a second grindstone for the grinding of sulphur, which (together with coal) served for the production of gun powder, also known as "black powder". In the same period machines power was increased by means of wooden spoon " cucchiaia " whirls, these were located under the millstones and were still moved by water which, in this case, came from a big tank called "bottaccio" and was controlled via wooden saracinesche called "calle". In 1906 a building fit for human habitation and two stables for cattle were attached to the mill.
Thanks to the licence renewal request for the derivations of the Ania torrent, we know exactly how was the mill in 1948. It is worth noting that the millrace and the tank ( bottaccio ) had a spillway for excess water and that at that time there were still four millstones.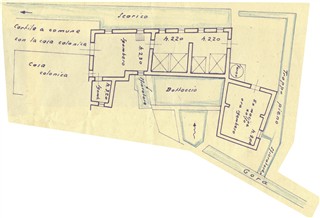 The records of those years report that water was diverted from the Ania torrent towards the mill via a channel protected with a removable barrier and that discharge water coming from the mill was recovered and directed towards the millrace of another mill, located downstream.